A brand is not just your name and your logo, it is reflected in everything your business does, from marketing to menus to the look and feel of your locations.
If you develop a strong and consistent brand, people are more likely to
buy your product or service; or
But what does brand consistency in franchising mean and how to you get it?
What is Franchising?
In plain terms, franchising involves copying your business in a way that enables other people to operate a business that is identical to your business.
Legally, through a franchise agreement:
a franchisor gives a franchisee the right to carry on a business using the franchisor's system or marketing plan; and
a franchisor gives a franchisee the right to use the franchisor's brand image or trademark in the operation of the business.
A well drafted franchise agreement will support you to achieve brand consistency, however you will need to develop and document all elements of your brand identity, store design, processes and procedures.
Brand Identity
The first thing required for brand consistency in franchising is a detailed and developed brand identity.
You do not want franchisees using different fonts, colours or images in association with your brand. You also want to be clear about your brand's personality.
A good example of a developed visual brand identity is set out in Toyota's brand guidelines.
Logo
While your logo is not your brand, it is a representation of your brand. It is important that your logo communicates the values and characteristics of your brand and your business.
Your name and logo must be used consistently by your franchisees. This includes details like colour, font and size.
Make it clear how your logo is to be used. For example, if you have a tag line in your logo like we do ("Franchise & Business"), be clear on whether your logo can be used without the tag line.
Fonts
In addition to your logo, you should specify what fonts are associated with your brand image.
Your business may use different fonts for different purposes.
Make sure that you specify what fonts (including size and colour) can be used in social media. Franchisees will often manage their own local facebook or Instagram accounts and it is important that the same fonts are used across all social media.
Colours
A brand identity also includes the specific colours that are associated with your brand image. These colours are likely to be grouped into primary, secondary and tertiary colours. Your visual brand identity document must clearly state the circumstances in which each group of colours can be used.
Image Style
Your image style will include graphics, photos and icons. Your image style should reflect the tone of your brand and complement your brand colour palette. Your images should also tell a story.
Tone
The tone is the tone of voice you want to be used by your franchisees in communications, including online communications. The tone should reflect your brand's personality. For example the tone could be authoritative or youthful, personal or formal.
Social Media policy
Tone of voice is important if franchisees will be managing their own social media pages. Although social media pages should reflect local values, the brand message must be consistent.
In addition to clear brand identity guidelines, if franchisees are going to manage their own social media accounts, you should develop a comprehensive social media policy.
You can provide clear guidelines of what can and cannot be posted by franchisees or you can provide franchisees with pre-approved content and templates.
Increasingly, franchisees who we see indicate that they would like to have some control over social media for their franchise location.
While this can assist the franchisee to build loyal customers for your brand, it is important that any social media posts reflect the brand image and identity.
Store Design
If you are operating a retail franchise, in addition to your visual brand identity you will need to develop a fit-out design style guide.
The style guide will clearly set out the design, materials, colours and signage to be used.
The style guide may include different designs for different types of stores, such as kiosks and stand-alone locations.
The design and style of the fit-out should be consistent with your visual brand image and should communicate your brand values.
While all locations may not be designed in exactly the same way (due to different location factors), a customer should have the same "feeling" when they walk into each store.
Consistency in products and services
Your product or service will generally form part of your competitive advantage or unique selling proposition (USP).
Your competitive advantage may be a result of a number of interlocked activities, involving both products and services.
To ensure consistency in your products, you will need to either supply your franchisees with products or nominate approved third party suppliers who must be used by your franchisees.
You will need to develop strong supplier relationships and ensure that your suppliers have the capacity to continue to supply even as your system grows.
You will also need to ensure that important supplier relationships are protected, so that franchisees or competitors are not able to easily source products which set you apart from your competition.
To ensure consistency in services, processes and procedures must be detailed.
Ongoing training and education of franchisees is vital. As are site visits and franchisee compliance.
McDonalds - A Case Study
When we think of brands that have successfully franchised McDonalds automatically comes to mind. One of the things that has made McDonalds so successful as a franchise system is its brand consistency. The experience that you have when you go to McDonalds is likely to be the same regardless of location.
Ray Kroc is famous for building the system responsible for McDonald's success. McDonald's indicates that Ray wanted to serve burgers, fries and drinks that tasted the same in Alaska and they did in Alabama.
In order to do this, Ray developed strong relationships with McDonald's suppliers. Ray also developed a comprehensive training progam known as "Hamburger University", where franchisees learn methods of cooking, freezing and storing food.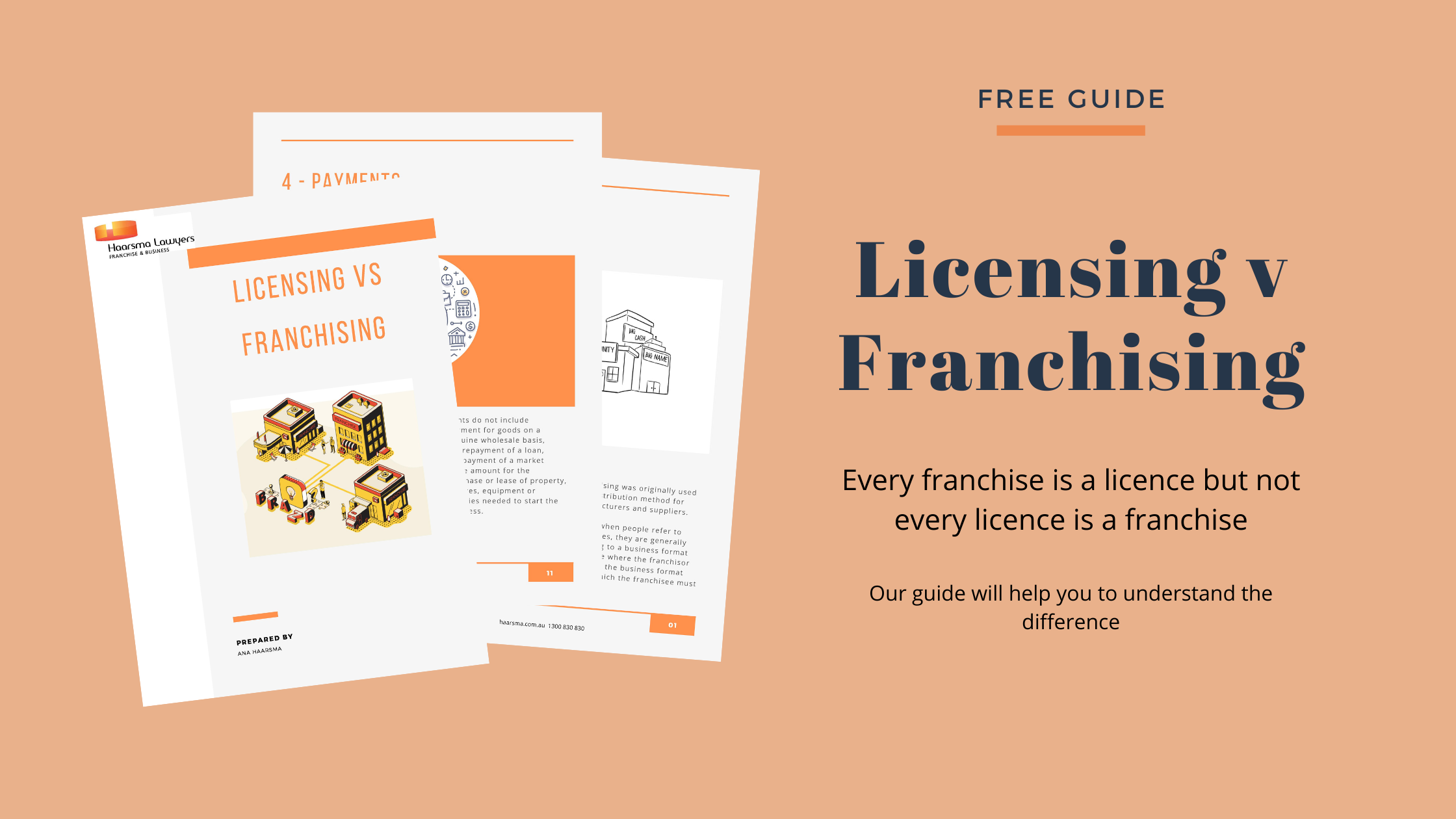 Disclaimer
The information in this article is general in nature and is not intended to address the circumstances of any person or other entity. Although we do our best to provide timely and accurate information, we do not guarantee that the information in this article is accurate or that it will continue to be accurate in the future.